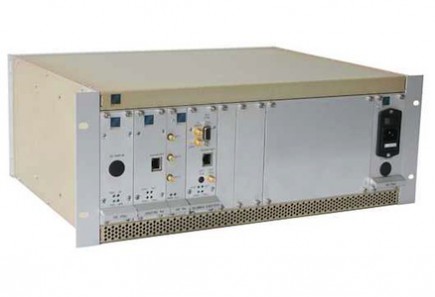 ATRAD supplies radar systems components for a number of applications.
Hardware – transmitters
Transmitters are available as individual transmitter modules for general use or as transmitter sub-systems suitable for incorporation into a radar system.
Solid State: MF, HF, VHF power levels from 500W to 80kW or higher depending on requirement
Transmitters are also available or can be customised for a wide range of applications including:
HF/SSB Power amplifiers
CW operation
NMI/MRI applications
Hardware – receivers
Digital Receivers:

MF, HF, VHF
Hardware – data acquisition
ATRAD data acquisition systems consist of a Linux-based computer fitted with a 16-bit data acquisition software plus separate digital receivers. Data acquisition sub-systems are available for incorporation into a new radar system or to upgrade an existing radar system.
Hardware – antenna systems
Complete antenna subsystems can be designed, modelled and supplied for MF, HF, and VHF operation. A complete antenna sub-system can include antennas, cabling, splitters/combiners, guying and mounting hardware.
Software
ATRAD radar systems are supplied with a sophisticated analysis and display suite (ADS) developed by ATRAD. This suite supports:
Realtime display and analysis
Offline display and analysis
Data post-analysis
The ADS module supports most data formats commonly used by researchers and operators of radar systems.
Standard analysis modules available include:
FCA: full correlation analysis
SCA: spatial correlation analysis
DBS: Doppler beam steering
MET[temp]: meteor temperature analysis
MET[vel]: meteor velocity analysis
MET[mpc]: meteor phase correlation
MET[mrad]: meteor radiant determination
IDI: imaging Doppler Interferometry
FDI: frequency domain interferometry
DAE: differential absorption experiment
IDBS: Ionospheric Doppler beam steering