ATRAD supplies radar systems components for a number of applications.
Hardware
Transmitters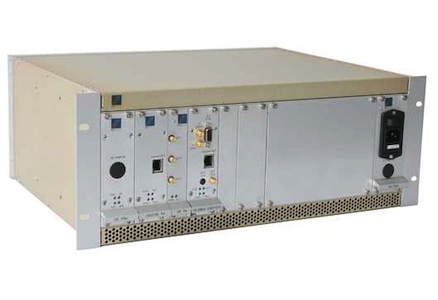 Transmitters are available as individual transmitter modules for general use or as transmitter sub-systems suitable for incorporation into a radar system.
Solid State: MF, HF, VHF power levels from 500W to 80kW or higher depending on requirement
Transmitters are also available or can be customised for a wide range of applications including:
HF/SSB Power amplifiers
CW operation
NMI/MRI applications
Transceivers
The ATRAD transceiver is a scalable receiving system for use as a building block for MF, HF , VHF and UHF radar systems. The system is expandable in groups of three receivers, with up to 12 in a single 4U rack, and 24 receivers in a single 8U rack. The transceiver is based on ATRAD's scalable modular approach to system design. It offers operation in the MF/HF/VHF/UHF bands, and being GPS time and frequency locked, it enables monostatic, bistatic and multi- static radar operation.
You can download the brochure for this component from the link below.
Data acquisition
ATRAD data acquisition systems consist of a Linux-based computer fitted with a 16-bit data acquisition software plus separate digital receivers. Data acquisition sub-systems are available for incorporation into a new radar system or to upgrade an existing radar system.
Antenna systems
Complete antenna subsystems can be designed, modelled and supplied for MF, HF, and VHF operation. A complete antenna sub-system can include antennas, cabling, splitters/combiners, guying and mounting hardware.